hello everybody
let me show the beauty and charm in whole Egypt
let's start with the capital city
Cairo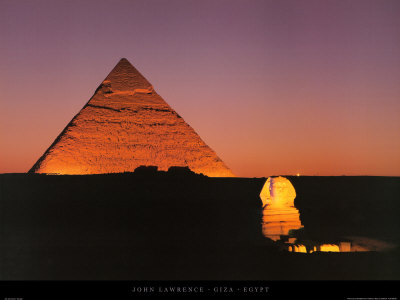 Cairo has always been attracting travelers, dating back over 10 centuries ago to the time of the Mamluks. However, the beautiful, hectic, crowded, surprising, enchanting (and every other cool sounding adjective) city of Cairo is still in the eyes of the Egyptians the City Victorious, known officially as al-Qahirah or simply "Masr", the name for Egypt as a whole. Cairo is one of the world's largest urban areas and offers many sites to visit. It is the administrative capital of Egypt and, close by, is almost every Egypt Pyramid, such as the Great Pyramids of Giza on the very edge of the city. There are also ancient temples, tombs, gorgeous Christian churches, magnificent Muslim monuments, and of course, the Egyptian Antiquities Museum all either within or nearby to the city.
As long as you're willing to loosen your senses and lose yourself to this majestic city, you can discover the sweetness of Cairo; the coziness of small cafes and the pleasure of strolling along narrow streets. It would be impossible to accurately describe Cairo fairly; it is truly one of a kind.
Cairo is an amazing city full of life and movement, and it is that way almost 24 hours a day, with the noisy honking of horns, children playing in the streets and merchants selling their wears and services.
The city provides great culture; including art galleries and music halls, such as the Cairo Opera House, Sawy Culture Wheel, Ahmed Shawky Museum as well it should, being one of the largest cities in the world. It also provides accommodations fitting every budget from the grandest in the world, such as the Four Seasons and the Cairo Marriott to budget hotels and hostels. When you're done with the sightseeing and morning exhaustion, embrace Cairo's incredible selection of shopping, leisure and nightlife activities. Shopping ranges from the famous Khan el-Khalili souk, (or bazaar) largely unchanged since the 14th century, to modern air-conditioned centers displaying the latest fashions. All the bounty of the East can be here. Particularly good buys are spices, perfumes, gold, silver, carpets, brass and copper-ware, leatherwork, glass, ceramics and mashrabiya. Try some of the famous street markets, like Wekalat al-Balaq; for fabrics, including Egyptian cotton, the Tentmakers Bazaar; for appliqué-work, Mohammed Ali Street; for musical instruments and, although you probably won't want to buy, the Camel Market makes a fascinating trip. This is, and has been for over a thousand years, truly a shopper's paradise.
Go for shisha (water pipe) in one of the old cafes on the street, you can try cool flavors like apple, coconut or even Red Bull. Get yourself a nice meal of koshari for as little as 4 pounds, and eat like a true Egyptian. Have a nice Faluka ride down the Nile, and enjoy the cool breeze glancing at the different Faluka decorations.
In a city as lively as Cairo, with diversity, culture and good hearted people who are always willing to help, you'll never run out of things to do
the coming city will be Alexandria